Build Your Dream
National Louis University provides access to quality higher education and nurtures opportunity for students through innovative teaching, scholarship, community engagement and excellent service. Students from more than 50 countries are an essential part of our vibrant culture. #YouAreWelcomeHere at NLU!
---
Find The
Best Program
For You!
Undergraduate College
National Louis University's undergraduate college prepares first time freshman, direct transfers and adult degree completers to succeed as professionals. Offering affordable tuition, flexible and convenient course schedules, a rigorous and supportive academic experience, and embedded career coaching and work-based learning, NLU provides a well-rounded bachelor's degree education.
Learn More >
College of Psychology and Behavioral Sciences: Graduate
The College of Psychology and Behavioral Sciences offers holistic professional preparation and contemporary academic experience in the areas of Behavioral Science, Counseling, Counselor Education and Psychology. It also features The Illinois (ISPP) and Florida (FSPP) Schools of Professional Psychology which aim to prepare graduates to engage the world as health service psychologists.
Learn More >
National College of Education
National College of Education (NCE) faculty and candidates use scholarly habits of mind and inquiry to affect pre-kindergarten through 12th-grade student learning. In partnership with schools and districts, we envision, articulate, and model democratic and progressive education, design dynamic learning environments, and work collaboratively in diverse communities and with diverse learners to meet the needs of all students.
Learn More >
School of Business: Graduate
The School of Business was designed to help you launch your business career, or take it to the next level. Whether you're just starting out in your career, seeking to change professions or want to take your business savvy to the next level with a master's degree, the School of Business can help you achieve your goals.
Learn More >
Kendall College: Culinary
Kendall College offers three main degree programs to help you move towards a rewarding career. Whether you enroll in our Baking and Pastry, Hospitality Management or Culinary Arts program in Chicago, you will enjoy a hands-on, immersive learning experience. We combine strong academics with practical learning to ensure that you're equipped with the real-world skills necessary to succeed in your field.
Learn More >
National Louis University is proud to offer some of the most affordable degrees in the United States, and we're located in the heart of downtown Chicago, a world-class city with unlimited opportunities. We offer more than 70 degree programs, with internships and employment opportunities to help turn your passion into a rewarding career."
Every individual deservers an education that helps them reach their full potential
To Fulfill its Promise, NLU Offers: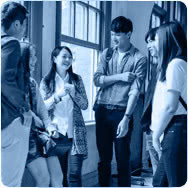 Student Life and Clubs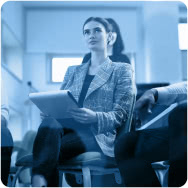 Career Development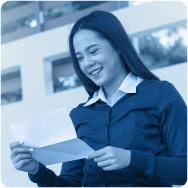 Scholarships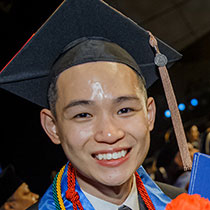 "Remote teaching methods are critical here. The feeling of being with other in the same space, even if only virtually, is essential to maintain that intangible but vital feeling of participating in a community of learning."